Illegal hunting
Killing a large carnivore without a permit or in a manner that is otherwise against the law is usually considered an aggravated hunting offence.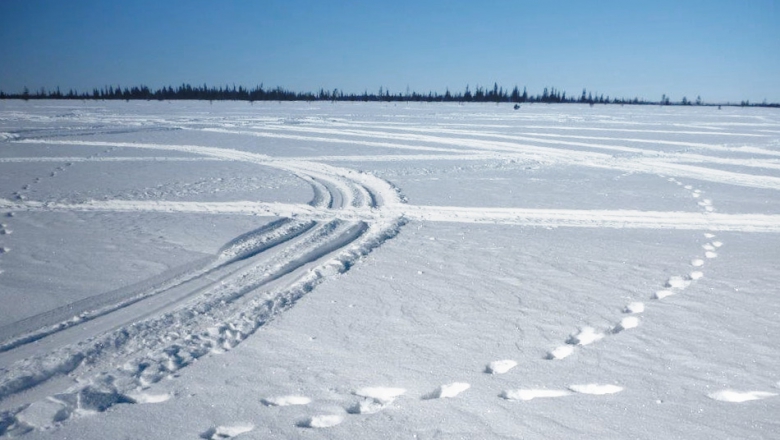 Illegal hunting of large carnivores
An example of a hunting offence concerning large carnivores would be an event where a hunter shoots a bear thinking it is over a year old, but it turns out it was younger than that. Unlike in moose hunting, killing a bear cub that is under a year old is forbidden.
People often talk about "poaching", which implies systematic and purposeful illegal killing of large predators. However, this concept is unknown to Finnish law. Finnish law defines the following offences: hunting offence, hunting violation, aggravated hunting offence, unauthorised hunting and concealment of illegal quarry. In the context of Suurpedot.fi, illegal hunting includes all of these offences.
---
How legality is monitored
It is the job of the police, the Finnish Border Guard and the game and hunting wardens of Metsähallitus to supervise hunting activities and ensure that hunting legislation is adhered to.
The different authorities supervise the areas under their jurisdiction both independently and in cooperation with each other. In recent years the cooperation has improved and the exchange of information has become faster and more efficient.
Notify the game and hunting wardens (Eräluvat.fi)!
---
How Finnish law defines illegal hunting
For more information on Finnish legislation concerning large carnivores, head over to the Legislation section of the Suurpedot.fi website. The sections concerning illegal hunting specifically are found in the Hunting Act (1993/615) and the Criminal Code (39/1889). According to the Criminal Code, a person who illegally kills or injures a large carnivore, a deer or an otter may be convicted of an aggravated hunting offence.
Hunting offence: Hunting Act Section 72, Criminal Code Chapter 48a Section 1
Hunting violation: Hunting Act Section 74
Aggravated hunting offence: Criminal Code Chapter 48a Section 1a
Unauthorised hunting: Criminal Code Chapter 28 Section 10
Concealment of illegal quarry: Criminal Code Chapter 48a Section 4
Aggravated concealment of illegal quarry: Criminal Code Chapter 48a Section 4a