Number and distribution of brown bears
Bears can be found anywhere in Finland except the Åland Islands. The bear population is the strongest in eastern Finland and Lapland, but bears are also regularly seen in southern and western Finland.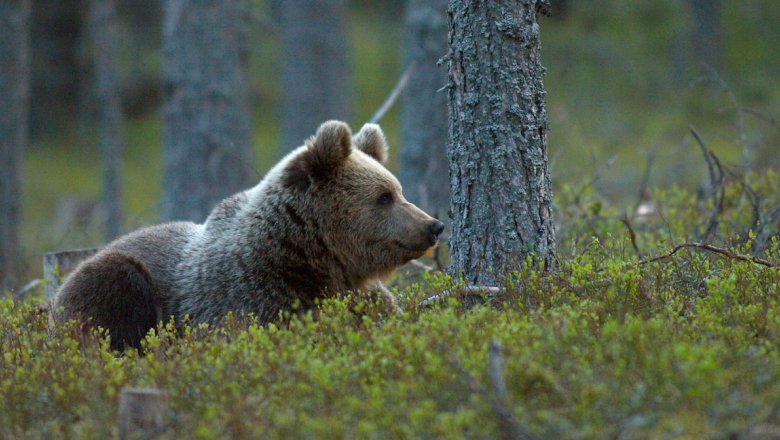 Björn. Photo: Savon Erämeida / Kimmö Pöri.
The data collected via Finland's large carnivore sighting network allows analysts to create distribution maps for each of our large carnivore species. These maps show the number of large carnivore sightings per unit of area. They may be used to find out regional differences in the density of large carnivore populations but they cannot be directly used for estimating the actual numbers of the predators.
Maps on the distribution of bears and the most recent estimates of the number of bears in Finland may be found (in Finnish) on the Luke's website.
The number of bears
Natural Resources Institute Finland (Luke) has estimated that before the hunting season in autumn 2019 there are 2 020–2 130 bears in Finland.
The distribution of bears
Read more about the distribution of bears in Finland on the site of the Natural Resources Institute Finland (Luke, in Finnish)